MINI COUNTRYMAN.
ADD STORIES.
I'm describing the content
ADD COUNTRY.
To discover new horizons, you have to take the road less travelled. Renowned filmmaker Lisa Gunning got off the beaten path and returned with fascinating images that unite two seemingly contrasting worlds: the city and the countryside. Presented by the new MINI Countryman ALL4.
MINI Countryman Overline
Here we go
Do it yourself
AT HOME OFF THE BEATEN PATH.
The MINI Countryman has excellent road handling, even if you're making up the road as you go. So venture off the asphalt most travelled and discover the Countryman's true off-road nature.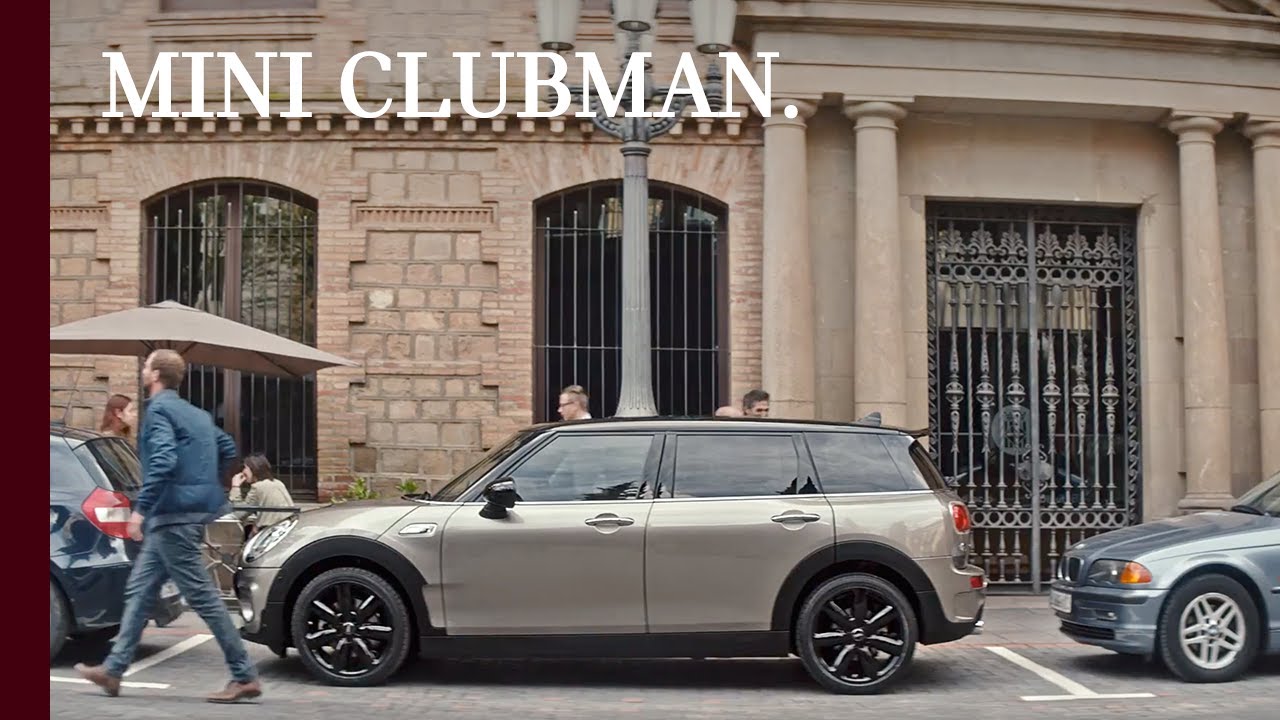 THE MINI COUNTRYMAN PLUG-IN HYBRID.
The new MINI Countryman plug-in hybrid combines every day use and readiness to go long distance in one electrifying package. Drive locally CO2 neutral when engaged in the electric drive modes. Experience MINI Cooper S like acceleration when the combustion engine is supported by the e-boost. Enjoy space and versatility that almost matches any conventionally powered MINI Countryman. Make the best from the benefits of both drives as well as the electric ALL4 functionality. And with an electric range of up to 40 km, a fuel consuption of 2.1 l/100km (combined) and CO2 emissions of 49 g/km (combined)**, there´s no limit to where you can go in the MINI Countryman plug-in hybrid. Available 2017.
WHAT´S YOUR MATCH?
Set your eyes on the MINI Countryman that suits your style. Here´s a number of suggestions to get your inspiration flowing and your heart racing.
STORIES START WHERE ROADS END.
The ultimate all-rounder, ready for exploring country roads, the wilderness or even the urban jungle.
19" LIGHT ALLOY WHEELS EDGE SPOKE STYLING.
Rule the city streets and country roads with these whooping optional 19" Edge Spoke Light Alloy Wheels.
MINI ALL4 EXTERIOR OPTIC PACK.
Up the off-road factor of your MINI Countryman even more. With this pack, you add black gloss bumper elements and silver underbody protection sills, as well as roof rails with silver side sills.
MINI PICNIC BENCH.
As much as you may like to, you can't keep on driving forever. So just pick the perfect spot for a break, flip out the MINI Picnic Bench from the boot and take in the scenery.
NAVIGATION SYSTEM PROFESSIONAL.
Lose track of your thoughts, but never the way. With this state of the art navigation system, you always know exactly where you're going.
ROOF RAILS.
The practical roof railing can accommodate extras such as a roof rack to be prepared during your country trip for every occasion. The roof rails always comes in connection with the silver side sills for the extra Offroad design kick.
MAKE ROOM FOR ADVENTURES.
With an extremely flexible interior space, there is enough room to accommodate supplies for all adventures you are in.
EASY OPENER.
Let your MINI Countryman take care of you with the Comfort Access, Automatic tailgate and Easy Opener upgrade. Just press the button on your key and the lid will open automatically.
BODY COLOUR CHESTNUT (SOLID).
Get the natural look with this warm Chestnut body colour.
VARIABLE REAR SEATS.
Move the rear seats backwards for more legroom or fold them down in a 40/20/40 split or adjust longitudinal (60/40 split) to create the desired space for your friends, things or both.
REAR CARRIER PREPARATIOM.
In case you want to bring more than the sizeable MINI Countryman can carry inside, you can always choose to install the MINI rear carrier.
WIRED PACKAGE.
Access the world through the life-size 8.8" screen with Touch Screen functionality, supported by controller. Manage the Navigation System and a wide range of infotainment quick and easy with the Touch Controller on the middle console.
COMFORT COMES FIRST.
Premium materials, advanced technology and even atmospheric mood lighting ensure that you are surrounded in quality and comfort.
MINI YOURS LAPISLUXURY BLUE.
Flaunt your style with this exclusive deep blue body colour. Inspired by ultramarine pigments found within the Lapis Lazuli stone, we've perfected the most intense blue tone ever achieved on the body of a MINI.
UPHOLSTERY MINI YOURS LEATHER LOUNGE CARBON BLACK.
Get comfortable in the smooth leather of this chique upholstery, with stitched Union Jack in leather/Dinamica on the back of the headrest.
MINI YOURS PIANO BLACK ILLUMINATED INTERIOR.
The illuminated Piano Black interior surfaces light up the cockpit in any colour you feel like with fine pin stripes. Real racers prefer the red setting, though.
19" LIGHT ALLOY WHEELS MINI YOURS MASTERPIECE.
The precisely burnished outer ring emphasies the wheel's size and the Dark Spectre Grey colour adds a touch of exclusivity. Above all, the three-dimensional 9-spoke design with with sophisticated optics ties the unique look of this set together.
MINI YOURS LEATHER STEERING WHEEL.
Hold the premium quality of the new MINI Countryman in the palm of your hand. Feel the hand-sewn Walknappa Leather wheel with spokes accentuated with High-gloss Piano black surfaces.
READY FOR THE UNEXPECTED?
Sprint through city streets or devour endless mountain roads? In this MINI with optional John Cooper Works Chili trim level, it's one less choice in life you have to make. With this much driving excitement at your fingertips, the ideal way from A to B runs via Z
JOHN COOPER WORKS SPORT SEATS LEATHER DINAMICA CARBON BLACK.
Comfortably power through fast corners. The John Cooper Works sport seats have – quite literally - got your back.
19" LIGHT ALLOY WHEELS JOHN COOPER WORKS COURSE SPOKE.
Treat yourself to some tough-looking 19" John Cooper Works Course Spoke light alloy wheels.
JOHN COOPER WORKS CHILI TRIM LEVEL.
Add touches or racing red to your MINI Countryman with this rally-inspired trim level.
JOHN COOPER WORKS INTERIOR PACKAGE.
Put yourself in pole position wherever you go with this pack that turns your interior into a racing cockpit.
JOHN COOPER WORKS AERODYNAMIC KIT.
Air ducts in the front apron, an expressive diffuser in the rear bumper and an upward-shaped roof spoiler help you control all that power.
Hero Column - Heading
Hero Column - Paragraph
Model Line-Up
Subheadline for Model Line-Up.
Modelname
The original
XXX XXX
XXX XXX XXX
Heading Panorama View
Description Panorama View
Your unique mini,
Ready to play.